The young man in the photo has come a long, long way since this photo on his way to winning the Under 16 Bill Hyland Memorial race in 2006.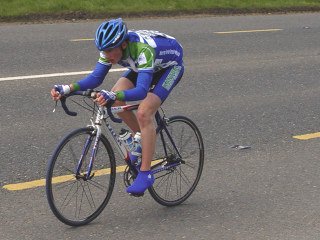 Normally, our seniors make their adult competitive debuts in the Lacey Cup in Tralee. Not so Sam Bennett who heads to the Laoshan Velodrome in Beijing for the World Cup Track Meeting from 16th to 18th of January for a possible meeting with the Olympic Champion.
Sam headed off today to Newport, Wales for a week's training before flying to Beijing. More details to follow.