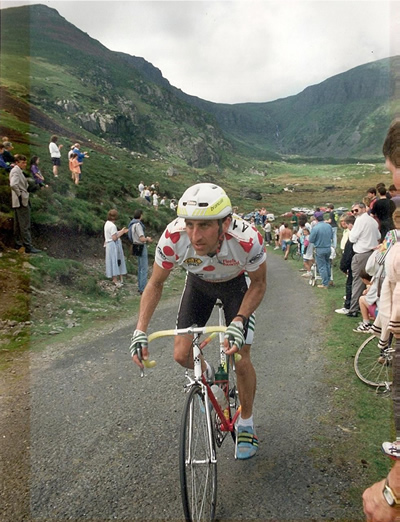 ONLINE ENTRY FEE €20 – Was €40 in 2012/11.
1 Route – 8 Challenges – 160km
Bobby Power's Carrick Wheelers Challenge Sportive
Entries are now open for the 2013 Carrick Wheelers Challenge Sportive.  The event, which is one of Ireland's toughest sportives, has been greatly enjoyed by those who participated in the past two editions and with a 50% price reduction for 2013, Iverk Produce Carrick Wheelers hope the prestigious event will become more accessible to cyclists interested in participating in this unique event.  Thanks to their recent sponsorship deal with local fruit and vegetable company Iverk Produce, the club has been enabled to offer cyclists this affordable entry fee that is simply there to cover costs and expenses including insurance, premises, fuel, catering and ambulance fees etc.
The Challenge is on Sunday 2nd June 2013 and hopefully the 2013 event will have the summer weather Bobby Power hoped for when he founded this special sportive.
To enter please click on the link below, this will bring you to the event page:
http://carrickwheelers.com/?page_id=625
Photo: Bobby Power pictured on Challenge 7 – Mahon Falls in the Mountains Jersey in the John Hearne Memorial Race during the late 1980's.  Bobby, who sadly passed away last May, was the founder of this event which is now billed as Ireland's Toughest Sportive.