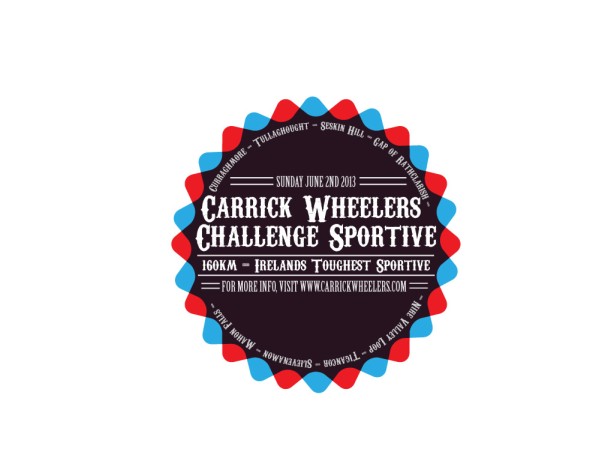 The event information is as follows:
Sign-on/registration: from 7.30am at Swan Juvenile GAA Clubhouse, Greenside North, Carrick-on-Suir (it's behind the Garda Barracks at the traffic lights on the N24 Waterford-Limerick road that runs through Carrick).
Event numbers and food/tea will be provided at sign-on/registration prior to the event.  All participants must where their event number on their outer jersey.
There will also be a neutral service vehicle available where participants can give in spare wheels for the event if they so wish.
Event HQ: Swan Juvenile GAA Clubhouse, Greenside North, Carrick-on-Suir.
Event start time: 9am sharp, from event HQ.
Food/Tea: Event HQ prior to the event, Rathgormack Hiking Centre after 100km, Food/Water stop on route after 130km and again at Event HQ after the event.
Important: riders will not gain entry into main food/tea stop, food/water stop or for food/tea after the sportive at event HQ unless they have their event number clearly visible. This stringent action has been taken by the Committee of the Carrick Wheelers Challenge Sportive because of the recent trend of cyclists joining up with organised sportives having not paid an entry fee.
Clancy Festival: Participants are then recommended to relax and take in some of the free events the Carrick-on-Suir Clancy Festival has to offer.  This music festival is held in honour of the late Bobby Power's famous uncle's The Clancy Brothers.
Check out: http://www.clancybrothersfestival.org/ for more info.
For more information on the sportive CLICK HERE or contact Event Organiser Cian Power on 087 7779404 (after 7pm) or email ciandepaor@hotmail.com.