John O'Brien took the spoils for Dan Morrissey in last Sundays Bill Hyland Memorial hosted by Clonmel CC.  Johns success was just one of many on a day where the club showed its strength in all categories, utterly dominating each event.
Earlier in the day John O'Brien's son Dylan proved that he was a chip off the old block with a fine win in the under 12's category. Whilst Sam Bennett duly did the honors in the combined race leading a breakaway of four riders from start to finish. There were also notable performances from Cathal McCarthy who spent much of the day in the breakaway with Bennett and also local powerhouse Kevin Shelly who was very active throughout the race, just being swallowed up in the home straight after a late move.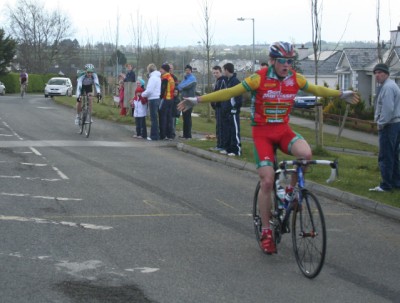 In the A/B race, it was a similar story with Martin O'Loughlin and John O'Brien leading a breakaway for much of the race. An attack by O'Loughlin on the final hill trimmed the leaders to just 3, and O'Loughlin and O'Brien were not to be denied, working together superbly to put break Buckley of Limerick and launch O'Brien to victory. Martin O'Loughlin took third on the day with the ever improving Joe Fenlon in fifth. Sure Joe's A license is in the post by now ?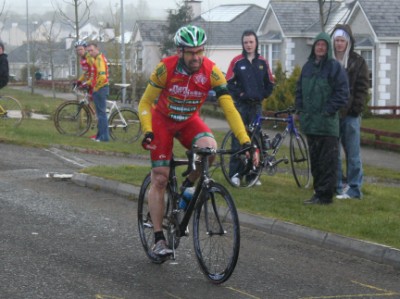 A special thank you to Gary McIlroy for the pictures !