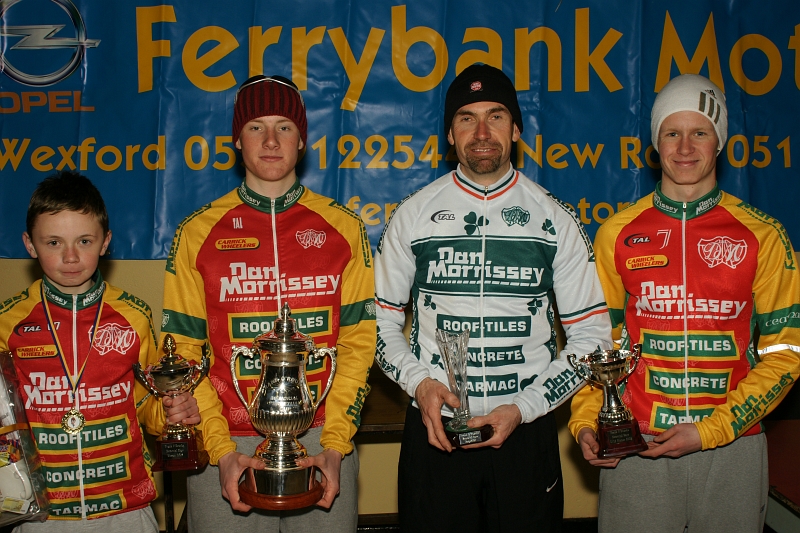 The club maintained their domination of the Combined and Junior events in the Frank O'Rourke Memorial in Camaross Co. Wexford, promoted by Wexford Wheelers CC.
In the under 12's Michael O'Loughlin won on his own, whilst Eamonn Maher took the under 16's in a fine sprint finish even having enough time to get his hands up in celebration ! Sam Bennett and Martin O'Loughlin made the decisive move on lap 2 of 4 in the combined race with Sam proving strongest on the day to notch up yet another victory with Martin O'Loughlin following just behind. Kevin Shelly put in a fine finish to take the sprint from the chase group to take 8th.
I have a number of pictures to upload, these will go up in the next week, there is a technical issue which needs to be resolved with the image gallery. I am also sorting through a number of photos sent in by recent contributors. In all, I have about 100 pictures yet to put up of various events, please bear with me as the upload is a laborious process.